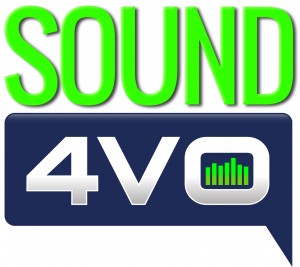 Many of you may have seen or read that I will be speaking at the VOAtlanta2014 Conference in March. I'm very excited for the opportunity and my goal is to make the experience educational, fun and interactive for everyone who decides to join me. The topic I will discuss is voiceover demos. Over the last 14 years I've created many of them, heard thousands of submissions and have also written several blogs about the topic. I know what I like and why I like it. BUT… I want to hear from you!
What is it about your demo that you like? What is it about someone else's demo that you like? Do you create demos for voice actors? If so, do you have a favorite? Do you have a philosophy for demo creation? To your ears… who has the best demo you've heard? Other than the traditional commercial, promo and narration demos, how important are niche' demos?
I could easily talk about demos, and almost anything related to VO, for an hour (or more) straight. But this isn't about me. While most of us know there are some basic rules to follow when it comes to demos… they are also an expression of creativity and individuality. Demos are personal. Demos open and close doors to people within seconds. They are far too important for only one person's opinion and voice to be heard.
If you have a great demo, this will be an opportunity to share it. If you create great demos, this will be an opportunity to share your work and promote your services. Do you have great demos on your talent roster? This is an opportunity to get your talent heard and promote your agency or production house. You just never know who may be listening in the audience. 😉
The level of promotion or discretion is up to you. Just let me know which you would prefer.
Send your voiceover demos to [email protected]. Please put "DEMO" in the subject line and please limit your submissions to two (one male, one female, two categories, etc.). Tell me who produced it and/or what it is you love about it. If you produce demos, please also let me know if you have a philosophy or a strategy before you begin. Most importantly, let me know if you have any helpful tips for voice actors, that you wished every talent knew, before beginning the process of making a demo.
I look forward to hearing the demos and the information about them that you wish to share. Be advised that the demo and related information may or may not be shared at the conference and will be open to critique by myself or someone in the audience. But you won't have anything to fear! Its a GREAT demo.