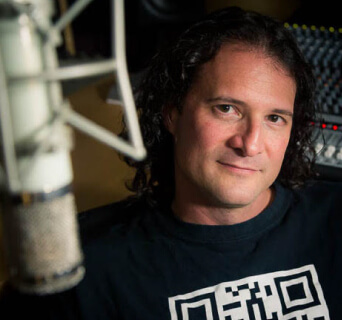 Anyone who follows Sound4VO knows that I'm a huge believer in FaffCon, the voiceover unconference that never fails to inspire, motivate and raise the bar for our industry. Here is my recap and some thoughts.
Thursday – Let the Faffing begin!
Although it hadn't even officially begun, on Thursday night, "faffing" was already in full force. While I can't say for sure, I would guess that at least a third of all attendees were in San Antonio and made it out to a bar across the street from the Omni Hotel. Many of us in the group are like family now and while we sometimes go months without talking or seeing each other, we effortlessly pick up as though we just hung out together yesterday. It is nothing less than beautiful.
While I love seeing familiar faces, I'm so grateful to have had the opportunity to also see some new faces. In some instances these are people with whom I've worked, but have never met in person. This is always a thrill. Their passion is what brought them to FaffCon and I know they will leave overflowing with new ideas, tools, advice and support that will help them soar to new heights.
Beginning that very first night, I was the beneficiary of some of this advice. Specifically, about protecting my voice. I had been doing "full commitment" exercises in acting classes the prior week and I will admit it had been tough on my voice. My good friend, singer/actor/voice talent Liz Aiello gave me some herbal remedies to help get me back on track more quickly. She has also promised to give me some additional tips and tricks that will help me in the future.
Friday – Now its Official
By opening circle on Friday we were all fired up and ready to go. We began to lay out the agenda and set personal goals for what each of us hoped to get out of the event. After that, we had a festive new meet and greet opportunity with sponsors (and friends) in a trick-or-treat style game where attendees filled their event bags with swag and their heads with tricks and tips. Then it was off to dinner and back to the hotel lounge for… karaoke! Now normally, I'm not a big fan of karaoke. But in this crowd, we have some serious professionals. The singers were outstanding.
San Antonio Saturday Night
Saturday we were underway with sessions on everything from SEO, performance, ISDN alternatives, marketing, union vs. non-union… truly just about everything that a working VO pro needs in an effort to remain up-to-date and to advance their career. Saturday night we had the opportunity to see the sights at the river walk in San Antonio. I had no idea it would be so spectacular. My hometown, Ft. Lauderdale, Florida has been called the "Venice of the Americas", but I have to say that the river walk area of San Antonio resembles Venice, Italy much more closely. It was wonderful to cruise the waterway and explore. Of course you can't go to San Antonio and not visit the Alamo… which we remembered to do. (SORRY!)
Sunday Send Off
Sunday, we were back in sessions. Home studio and recording session topics were where I spent the majority of my time. Improv sessions were also a hot ticket for the day. Business management, marketing and health and wellness were additional session topics. This is a peer lead conference where you get the information you need, simply by asking for it. The truth is, if you can't find what you want at FaffCon… then you did not ask for it.
Closing circle always seems to arrive way too soon, but Faffers are always left with inspirational ideas and directives to work on over the next several days, weeks and months. While the event must come to a close, the true benefits take place when everyone arrives home and puts their plans into action.
My Summary
As always, the hotel lounge was packed each night until the early morning hours. Many of us did not want to waste a single minute of that time doing anything other than catching up, sharing, laughing with old friends and making new ones. Some of the strongest bonds are formed during these late hours and these are also some of the best networking opportunities.
Sometime in the last several months leading up to FaffCon, I read something that suggested (or perhaps stated… I honestly do not remember) that voiceover conferences were just a big waste of time and money. That what you have to do to succeed in the voiceover business is sit in your booth, practice and get better. Or, if you need information, just call up someone in the industry who knows what they're talking about and get the answers you need. While this may be true for some conferences and that method may work for some people… FaffCon is not that conference and FaffCon attendees are more ambitious (and fun) people. Yes, you must practice. Yes, you should have a mentor or someone to call for advice. For me… the brain power, talents, and support of the 100 attendees at each FaffCon are the people I call. Two heads are better than one. One-hundred heads… are an unstoppable force.
I have gained so much as a result of my participation and attendance… new connections, agents and work. I've learned about the business and learned about myself. Best of all, I've made some of the best friends anyone could hope for. Thanks to all of you that I have met, worked and played with at FaffCon's 2, 3, 4, 5 and 6. You all ROCK! Be well and I'll see you at FaffCon 7.
THE STARS AT NIGHT, ARE BIG AND BRIGHT…!