Demos of Voice Over Talent Dan Friedman
Check out male voice over talent Dan Friedman's demos and hear the difference a professional voice over talent makes. Whether you need radio voice over imaging or a voice to bring your commercial to life, Dan is the man for the job. His clients range from Intel and IBM to Moe's Southwest Grill and Crown Royal. Not limited to one role, Dan's voice over talent extends to commercials, political campaigns, narration and radio voice over imaging. Whatever your niche, whatever your industry Dan will grab hold of your audience and have them listening until the last syllable.
Commercials, Promos, Narrations, and More
Professional Voice Over Talent
Dan Friedman is an experienced pro that has voiced projects with hundreds of clients internationally. Not only is he a serious voice over talent, he's also a sound engineer whose understanding goes far beyond the industry standard. From his voice over studio, Dan creates the highest quality productions for you and your immediate use. If you need to bring your brand to life, look no further.
A Trusted Name
Dan Friedman is one of the most trusted names in the voiceover industry. Not only does he service clients from around the world, he's a resource to many in the voiceover community. From his book "Sound Advice: Voiceover from an Audio Engineer's Perspective" to the numerous events and workshops he holds and attends, Dan is the guy other voice over talents look to for answers.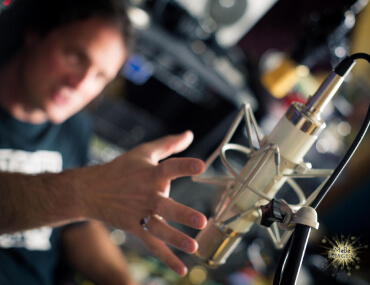 Versatile Artistry
Being great is one thing, being versatile is a whole other story. Dan covers a full range of niches and industries. With clients ranging from PGA and Sprint to Google and Target, he's more than a one-trick pony. His voice overs include commercials, radio voice over, narrations, political, real characters and many more. Call Dan today and make your message heard.