Dan Friedman Coaching & Demo Production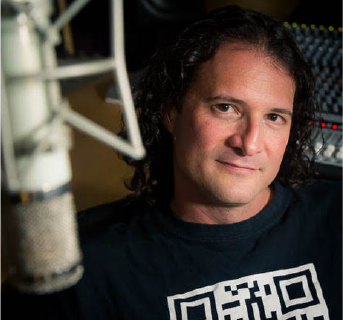 Learn an individualized intention based process that Connects you to your copy.
Sound your very best and feel confident with every audition submission.
Get Voice Coaching from one of the most experienced and versatile coaches in the Voiceover Industry today.
Communicate more effectively as an actor, public speaker, educator, storyteller, medical or business professional and human being.
SOUND4VO – Coaching and Demo Production
Transformational coaching. Undeniable results.
Collaboration is Domination!
click below for a FREE 15 minute Meet & Greet with Dan and see how he can help you
Accomplished Author Dan Friedman
In 2010 he published "SOUND ADVICE" - Voiceover From An Audio Engineer's Perspective. A first of its kind in the industry, the book covers audio engineering and studio session etiquette as it relates directly to voiceover talent. The book was NAMED "A TOP 9 MUST READ FOR VOICE ACTORS" in the April 2022 edition of BACKSTAGE MAGAZINE. Dan was chosen to be among the top 10 "Most Influential Voice-Over Writers in 2011" in a Voice123 online survey. Most recently he published "ZEN AND THE ART OF VOICEOVER"
Zen and the Art of Voiceover
A book about the art and skill of voiceover communication. It includes personal stories, updated versions of previous articles as well as tips, tricks and information needed to succeed in voice acting.
Sound Advice
Voiceover From An Audio Engineer's Perspective. A first of its kind in the industry, the book covers audio engineering and studio session etiquette as it relates directly to voiceover talent.
What Others Say About Dan
Dan Friedman is such a well-rounded talent. As a triple threat in voice acting, audio engineering, and video coaching, Dan shares his creativity in this industry on all fronts. There's a reason his students say the difference is night and day after getting coaching from Dan! Plus he's a great person and lots of fun to hang out with.
Celia Siegel
Dude, just booked my first gig through my talent agency based only on my commercial demo that you produced. No audition necessary. You da man!
Jason Campbell
jasoncampbellvo.com
Thanks, truly. MAVO was great, and I felt thoroughly prepared for it thanks to you. I genuinely appreciate your honest, realistic coaching. Because of you, I was able to approach this past weekend realistically and professionally. I have greatly benefited from your ethical passion for this craft, and I appreciate it very much.
Danny Hughes
DannyHughesVO.com
"While I was producing imaging yesterday, the boss popped his head in and said "I absolutely love this guy's voice for this format, we made the perfect choice."
Angel
ALT101.5
I recently listened to the podcast you did with Mike Lenz and really enjoyed hearing your perspective and helpful tips. I've always enjoyed your down-to-earth attitude and non-diva attitude even with your extensive skill set. Thanks for keeping it real and I'll be seeing you around the VO community!
All the best,
Tracy
Tracy Lindley
Tracy Lindley VO
Since the new demo, I've gotten 3 new agents and I'm booking a butt-load of hospital gigs.  Casinos and hospitals have become my bread and butter.  I feel they are one step up from car lots and mattresses, no?  😛
🙂
Thank you.
Anne Vydra
VydraVoice.com
Hi Dan, Not sure if you remember, but I was the borderline basket case in your X-Session at VO Atlanta who was frantic because I couldn't know my recording levels, because my PC is outside of my recording booth ( it's coming back to you isn't it?) You were so calm and confident in offering solutions and I just wanted to thank you. As of yesterday, I have a flat screen monitor in my booth with a mouse and wireless keyboard. It was so simple, I am embarrassed. I love voice over ( audio books in particular) but I have been so close to giving up because the technical stuff just intimidates me. But I was able to connect everything and nothing blew up…just as you predicted! 😊 Thanks again.
Machelle D. Williams
Voice Artist
I have worked with Dan for over 10 years. He has been my director, producer, master engineer , and fellow voice talent. I can honestly say there is no one with more of a natural edgy sound that still has a huge range  and understands the subtleties and nuances that make each piece of copy special and unique. Dan infuses his own brand and style that manages to enhance the clients brand and style. He is a natural talent but because of his background , expeience, and amazing understanding of the industry as a whole, he is able to bring more to his projects than just the average talented VO . Dan is the total package.
Wendy Zier
National Voice Over Talent
I just (finally) read Dan Friedman's book Sound Advice: Voiceover from an Audio Engineer's Perspective. If you want a focused and efficient way to learn the basics of recording voiceover in a personal studio, this is a GREAT way to start. It's all steak with minimal sizzle, and well written with helpful images and diagrams. Nice work, Dan.
George Whittam
VOStudiotech & East-West Audio Body Shop
Thank you, Dan, from Beth Green!  I already feel sooooo much better about my future recording products!   Thank you for sharing your time and expertise tonight!  I so appreciate learning from a Master, and you are certainly skilled with the ability to allow your students to learn from whatever level they are, without their feeling less-than, or stupid!  Believe me, from one teacher to another – THAT is a gift that not every teacher has!
Beth Green
www.singhappy.com
Hey Dan, Update, the client who took me on for this project called me yesterday, he had the president/part owner of the company who is his client in the office and they were on speaker phone.  They RAVED about your VO!  So you are good to go!  You nailed it on the sample – Great Job Buddy! Thanks again, so much!
Diane Merritt, Voiceover Talent
www.DianeMerrittVO.com
Dan brings a unique perspective that comes from working on both sides of the glass. He's a respected producer & talent who brings a well-seasoned ear to the process, finding the subtlties & nuance that make things shine. And he does it all with a personal and professional generosity that's refreshing.
Kevin Silva
www.silvalines.com
I attended Dan Friedman's "Intro to Audacity" workshop in 2012. In addition to his knowledge of the topic, I was impressed with his ability to communicate his knowledge (a different skill indeed). He is smart, patient, and resourceful. When one explanation wasn't clicking for a participant in the class, he would quickly think of another way to explain the concept until it made sense for that person.
Sara Guttman
Assistant Director
Friedman accurately lays out the important steps one must take to produce professional sound at home, while seamlessly weaving in invaluable counsel gleaned over years of experience on BOTH sides of the mic.
This book is also valuable for those of us who are seasoned talent; it's a great review of the basics and a good reminder that we shouldn't take the best job in the world for granted.
Catherine Smith
http://www.catherinesmith.com
Having spent over 35 years being a voice talent as my sole profession I feel very qualified to comment.
Never a week goes by without someone asking me how to become a voice talent. All the books I've previously recommended are mostly blue-sky-you-can-make-big-bucks-easy kind of bologna that doesn't help at all. This book is real. Dan Friedman doesn't try to sell you a load of BS he simply tells you what you need to be a professional voice talent. The one area that this book is VERY strong in is the one area that other books fall absolutely flat in and thats the tech part. Friedman does an excellent job of explaining basic but very important issues like; mic proximity, EQ, compression, etc
Frankly I've worked with seasoned professionals who need to read this book for its simple to understand yet accurate explanations of the basics of voice recording.
Want somebody to blow smoke up your skirt and tell you that you'll be rich overnight as a voice talent? Buy some other book!
Want to learn how it really is in a working studio environment and how to set up your own voice over studio at home and get started in the REAL voice over world? Buy Sound Advice by Dan Friedman!
Corky Coreson
http://www.coreson.com
"I've known Dan for a couple of years now, but it already feels like ages longer. As a voice talent, author & engineer, Dan not only delivers the perfect 'guy-next-door' sound, but he truly is the kinda guy you want living next door!
His love of the VO industry & passion for its community is second to none, and his sincere generosity shines through in every interaction. If you haven't worked with Dan yet, odds are you most certainly will soon. Dan's talents on all sides of the mic have shaped him into a force to be reckoned with, and it's an honor & pleasure to have the opportunity to work with him."
Mara Junot Voice
http://www.MaraJunot.com
"Dan has helped so many in the voiceover industry, including me, with everything from technical to performance issues. With a background in promotions and journalism, Dan is well-equipped to exceed client expectations on both the sound design and talent fronts. He keeps his finger on the pulse of the industry through widespread involvement in voiceover events and networks, and his voice can be heard nationally, regionally and locally."
Kelley Buttrick
Kelley Buttrick
Dan is one of relatively few people in the voice-over community with admirable talents not only on 'both sides of the glass,' but beyond. Behind the mic, Dan's is a youthful, spirited everyman voice. At the console, his critical ear and expertise bring out the best in the performances of other VO talent. And then there's Dan's extensive knowledge of audio and acoustics, which he happily shares with others working to get the bugs out of their studio gear. I prefer associating with knowledgeable and talented people. Dan Friedman is one of them.
"I've worked with Dan in many Voice Over session with Dan as the engineer, and he is one cool headed guy with great ideas. Always willing to get in there with good suggestions when the producer or client is not quite sure what they want. Dan is a true pro, and an all around nice guy as well."
Chris Turbiville
http://www.christurbiville.com
…And I should say thank you for the good advice. I watched a podcast you did with Bill Dewees. Very good information. Your book will be a good companion to other books on the subject of voice acting that I have.
Kenneth Ritter (Ken)
"Consistency, Professionalism, Know-how and a Downright Awesome Guy…are just some of the many positive words I associate with Dan. Having been in voice over sessions with him for over a decade, we've experienced some of the most amazing clients and some real well meaning doozies! Dan acts as a perfect liaison between talent and client with an incredible ability to please everyone involved. The outcome is always a masterful spot that is produced beyond anyone's expectations."
Jessica George
www.jessicavoice.com
"Hey Dan! From what i've heard, you are THE guy for audio in the VO business. I plan on getting your book. Thanks in advance for all the great info! "
Moe Rock
Dan. I know it's cliche, but you ARE the man!! I hear great things about you too, from all over.
Dustin E. Baugh
www.dustinebaugh.com
"You're the best Dan! I still keep your book close to my studio and refer to it time to time.. great stuff! Im always reading on your blog and looking out for your daily FB posts…"
Helene Jaubert
"It was Dan's expertise that helped me in my latest microphone purchase. When I decided to search for a new mic for my studio, I turned to Dan Friedman. He was more than generous with his time (we did try out 9 mics after all), gave expert advise about mic technique, mic placement, mic . . . well everything. If you have the opportunity to work with Dan, do it, you won't be sorry. As cliche as it might sound, Dan really does care about you as a person and wants the best for you and your audio needs. If for some reason Dan can't work you into his schedule (which probably won't happen as he makes time for everyone) buy his book, it's the next best thing to having him live!"
Kelly Brennan
Voiceover Talent -- www.kellybrennansvoice.com
I was in an audiobook workshop last year with Bill DeWees and if I recall correctly he Skyped with you. Got some good ideas from you and came home and built my sound booth.
Roy Worley
http://www.royworleyvo.com
"Dan was wonderful to work with on both of the Voices.com webinars, "How to set up your Home Recording Studio" and "Getting Started in the Recording Booth: An Audio Engineer's Perspective." His passion for the mad science that is audio recording truly comes through in his teachings and lessons. Dan consistently provides a valuable resource to the voiceover community with his blog Sound4VO."
Ashley Rose Davidson
Social Media Manager at Voices.com
"There are several little nuances that make a great voice talent. They are the differences that define the great voice actors. Dan Friedman is one of those actors. He understands the chemistry; even the magic that colors words and knits them together to create a tapestry of just the right emotion and insight. When Dan delivers your copy, people will not only hear it, they will see it."
Dan Hurst
http://www.danhurst.com/
Talent. Honesty. Integrity, Professionalism.
Dan is continuously raising the bar within our industry while helping other dedicated members do the same, and he does it with profound knowledge, experience, humor, compassion, patience and love. After
all, Dan did write the book. I read it, so I know it's good. From the studio to the stage, it doesn't get much better than Dan in the pilot  seat.
Cliff Zellman
Dir of Audio Production / Creative Client Services, RadioVision L.P., Dallas, Texas
Dan is quite a rare gem in this industry, not only is he a talented voiceover actor, but his extensive background in audio engineering and casting gives him insight into understanding what the client is looking for, often times before they even do!  His high standards raise the bar and are the reason he one of the most trusted people in the industry.
Lauren McCullough
The Voice Next Door
"I have had the pleasure and honor to work with Dan for many years and in many capacities. He helped me with my home studio, recorded and produced original music for my band and has engineered many of my voiceover sessions. Always the professional, Dan has a keen ear and is always ready to help with insightful ideas and direction… a true pro and a great guy!"
Jacqui Fehl
www.voiceoverchick.com