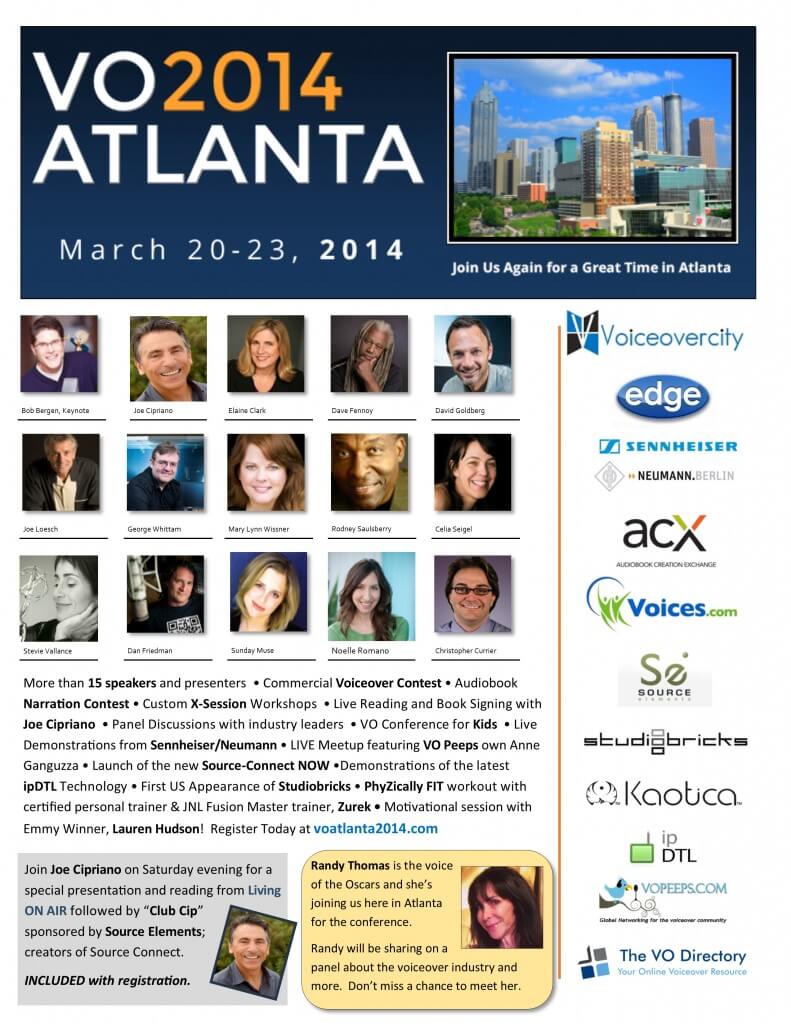 With only a little more than a week to go, I'm getting very excited about VOAtlanta2014. This should be a spectacular event!
An amazing group of talented voiceover industry professionals has been assembled and I'm looking forward to meeting several of them for the first time. This will be a great opportunity to learn from them and of course have plenty of fun as well. I'm also honored to be among the presenters at this year's event. I'll be presenting on VO demos and I have quite a bit of material to play for everyone. I've written several blog posts about demos, and if you think you are ready to make yours, I would like to invite you to click the links below and check them out.
Sound4VO – Are You Ready To Make A Voiceover Demo?
Sound4VO – A True Story and Advice on Voiceover Demos
Sound4VO – What a Voiceover Demo Is… and What It Is Not
Your demo is one of the most important tools you have toward launching or maintaining your career in voiceover. So, while these posts will provide you with plenty of good information, my presentation at VOAtlanta2014 will take it to the next level. Also, because demos are so important, I won't just present you with my point of view. I've gathered the thoughts and view points from several other demo producers, as well as top talent, that I look forward to sharing with everyone.
I hope to see you in Atlanta, March 20 – 23, 2014. It's going to be a blast!
Speaking of blasts, here is a little promo I put together… just for fun!!