I spent quite a bit of time relaxing and enjoying the beautiful weather we had this summer. For me the highlights were seeing Steely Dan at the Biltmore Estate (they were incredible) and I also spent a week out on the beach at Ocracoke Island in the Outer Banks of North Carolina. This was the first time I had ever been to a beach outside of the beaches in Florida. Ocracoke was pristine and beautiful. We brought our two kids, our dog and (since they were too young to stay home by themselves) our two new kittens along with us. I'm sure we looked like the Beverly Hillbillies driving the nine hour drive to and from the beach. The car was jam packed!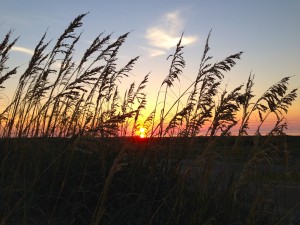 However, the voiceover business doesn't stop when we go on vacation. So naturally, I had to leave some room in the car for a travel rig so that I could continue to do auditions and, yes, do a couple of jobs that came in during the week. Since returning, I have seen several posts in social media, and received a few inquiries regarding a travel recording setup. So today, I'm sharing my list of gear with you. This setup worked well for me and I received excellent feedback from my clients on the sound quality. The following is what I brought along. Nearly all of it fit into my computer bag.
My microphone – The Sennheiser 416. It's lightweight, offers excellent rejection of the surrounding environment and is very sturdy. The 416 has become my go to microphone in my regular studio setup as well. This is helpful as using the same microphone presents one less variable in my overall sound whether I am in the studio or on the road.
My preamp/interface – The Centrance MicPortPro. It is very compact and the preamp offers plenty of headroom and low self-noise. I placed the windsock on the microphone (eliminating the need to also bring a pop-screen) and placed the mic and the MPP inside the Sennheiser mic case for easy travel.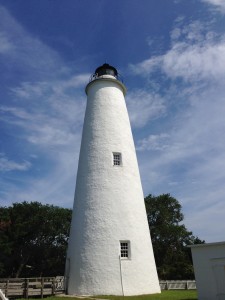 My recording device – I brought my MacBook Pro and my iPad. I travel with both. Yes, this is heavier and takes up a bit more space, but editing is much easier on the laptop and the iPad is much more useful for viewing scripts.
A ProLine PLDMS1 mic stand. This little stand is quite sturdy. It folds up easily and fits in a computer bag. The only drawback to this stand is that the mic clip adaptor screws on really tight without much effort. It required pliers to remove it. This was annoying, but not a show-stopper.
Because you can never be too prepared, as a backup to all of this, I brought along my Apogee MiC.
A packing/moving blanket. I needed something to use while laying out on the beach! Actually, I did my recording from the back seat of my car. Modern cars can be quite effective as emergency vocal booths. I used the packing blanket to throw over the two front seats giving me increased isolation from the large front window and thus less sound reflecting off of the glass. Yes, I could have also used it as a beach blanket.
The most important item was one that was already provided… high-speed internet. This is a must for sending and receiving files. Also, while it wasn't necessary on this trip, with high-speed internet access I could have used ipDTL or Source Connect Now.
So, there you have it… my travel setup. Keep in mind, everyone's sound and situation are different. What worked well for me may not be the perfect setup for you. In other words, whether you are in your studio or out on the road…  your mileage may vary. 😉
I hope you have had a fantastic summer! What do you bring out on the road?