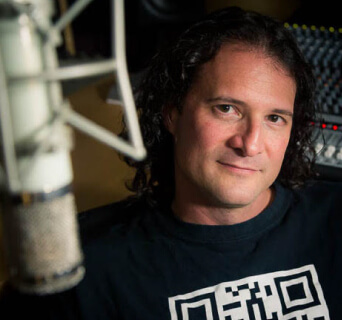 Voices Acquisition of Voicebank
The Voices acquisition of Voicebank is still reverberating through the VO community. That loud boom you may have heard was the collective gasp from talent agents, managers, casting directors and voice talent around the world. Say what you will about Voices, but one thing is for sure … they certainly know how to stir things up.
What do Voicebank and Wicked Weed Brewing have in common?
For me personally, this is the second acquisition of a company that has occurred in just the last few months that has and probably will have an impact on my family. My wife's company Wicked Weed Brewing was purchased a few months ago by Anheuser-Busch/InBev. That acquisition definitely stirred things up in the beer community. Over the years, both Voices and AB have undeniably had mixed reviews by those working in their respective industries. Lovers and haters. The vitriol toward both on social media alone is often cringeworthy and yet both have supportive, loyal and dedicated employees, customers and colleagues around the world.
My experience with everyone at Voicebank has always been very positive. They invited me to be a coach for them several years ago, and it has been an addition to my resumé of which I am very proud. Similarly, I know the founders (previous owners) of Wicked Weed to be some of the most kind and generous people I've ever had the good fortune to meet. As for Voices, I've never been a member. I've met Stephanie and a few other employees at various conferences. They've always been very nice. I will let the numerous videos and interviews with David C. (founder of Voices) that are floating around the interwebs speak for themselves. You should form your own opinion if you haven't already.
I don't know anyone at AB. But so far, from my outsiders perspective, everyone involved seemed to handle the acquisition of Wicked Weed with good intentions, honesty and reasonable transparency. AB appears committed to building the Wicked Weed brand and most importantly, allowing the beer to remain as it is and just … be the beer (and it is some of the best beer you will ever taste). Who knows, maybe that relationship will lead to me voicing a beer campaign for one of their brands someday … hint, hint. 😉
https://www.instagram.com/p/BXnhDMJgYpA/?taken-by=dan4vo
Be the beer!
My hope is that Voices will conduct themselves with honesty, integrity, transparency, and fairness toward voice modvigil actors (and everyone in the industry). It is, after all, the right thing to do and would go a long way toward improving their image in the community. Everyone in the voiceover industry is likely to feel the impact of this acquisition. Whether you like and work with Voices or not … you absolutely must support your agents, managers and casting directors. Other than yourself, they are your top salespeople. They are the people who advocate for you everyday and also the people who will likely be harmed the most in this transition.
As individuals, entrepreneurs and small businesses, we simply cannot control the forces that are far bigger than any of us. As voice talent, we are the product. We are the beer! Our responsibility is to keep our quality high, remain creative and hopefully, on the cutting edge. We must remain true to our brand and represent the brands for whom we communicate in the most positive ways. We should taste great (ahem … sound great) and be everything we can be to entice people to come back and and drink in more of our sudsy goodness. Be the best voice talent you can be. Be the beer!
Cheers!