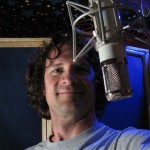 Hi everyone!
I've been away for a couple of weeks (one of those in Italy), but I've returned and am looking forward to getting back to blogging and helping VO talent sound their best.
Tonight I'll be drawing the name of the winner of a copy of SOUND ADVICE – Voiceover From an Audio Engineer's Perspective. Today is your last chance to post a photo of your home studio setup to Facebook and tag me in the photo. Thanks to everyone who entered. There are some great looking studios out there!
I'd also like to mention that there will likely be some changes coming to both my website and facebook page for the book. I'll keep you posted.
Have a great day!
Dan